February 16, 2007
Unexpected Travel Joys
OK, I'm still waiting and all, but I just had the most unexpectedly fun coincidental meeting.
I was sitting, typing away on some work email, and a nice gentleman came over, chatted for a bit, then asked if I like movies.
Turns out, he is Ken Wales, currently on his way to do a special showing of his new film Amazing Grace and, for some reason, he decided I seemed like the kind of person who would like to see his preview DVD (a 7 minute extended trailer). And it really does look quite good. A well-cast, solid-looking film of a major event in modern civilization, William Wilberforce's campaign to end the British slave trade.
Which, I think, gives me something to do next weekend, when the film comes out.
Posted by ghoul at 01:48 PM | Comments (0)
November 28, 2006
Brief Distraction
My summary of the last two days of T'Con and of the gaming done there will come later (it's only 1/3rd written now), but in the interim, there's this...
What American accent do you have?

Your Result: The Inland North

You may think you speak "Standard English straight out of the dictionary" but when you step away from the Great Lakes you get asked annoying questions like "Are you from Wisconsin?" or "Are you from Chicago?" Chances are you call carbonated drinks "pop."

The Midland
The South
The Northeast
The West
Philadelphia
North Central
Boston
What American accent do you have?
Take More Quizzes
And, coming from just south of Cincinnati (i.e., from the northern bit of Kentucky), I think that's mostly correct; Inland North mixed with an even split of Midland and Southern sound. But will likely drift more toward the Northeast the longer I stay in Concord, NH.
Posted by ghoul at 07:28 AM | Comments (0) | TrackBack
November 23, 2006
Grumble, Grumble
Mainly because it created no notification I was likely to see, just caused my email account to be empty (except for email sent to my less-used mac.com and gmail.com addresses) for two days.
It's cleared up now (at least for my main matantisi.com and noneuclidianstaircase.com identities), but it is very annoying that Comcast thinks it is my responsibility to use email the way they think it should be used and feels no need to inform me when they are changing policies in dramatic ways (like blocking most mail forwarded from private SMTP servers, which is pretty much what they just did). To assume customers to be spammers from criteria that actually have only a circumstantial link to spamming is not a way to make happy customers.
Thanks, just john, for the comment that set me searching. Otherwise, it might've been a lot longer, given my lack of vigilance during vacation.
Posted by ghoul at 08:23 PM | Comments (1) | TrackBack
November 19, 2006
Be Warned!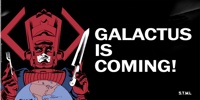 (Thanks to ***Dave)
Posted by ghoul at 03:42 PM | Comments (0) | TrackBack
September 30, 2006
The Missing Month
OK, so there were no posts in September until this one...
That doesn't mean nothing happened, it just means I didn't find the time among all the things that were happening.
Coming soon, reports on 3 (or more, if it takes past Wednesday) boardgame club nights and some GenCon game reviews.
Hopefully that'll start tomorrow!
Posted by ghoul at 08:01 PM | Comments (0) | TrackBack
June 22, 2006
Pinging Again
Well, apparently the last few entries didn't actually ping anyone that there'd been an update, so I'll bet no one noticed.
I think I fixed the problem, so let's see if this works. Anyone who notices that I'm posting again (today, if perhaps not again until next Friday), drop me a note!
Posted by ghoul at 03:12 PM | Comments (3) | TrackBack
September 30, 2005
No Power In The 'Verse
It's even better.
You remember, I saw Serenity back in May when the first set of fan sneaks happened. Since then, I've been waiting for a chance to see it with the right music, proper color correction, final SFX and all that other stuff.
And now, I have.
And, as I said, it's even better than it was first time out.
It's still a hard movie to watch, because characters I know and care about are put through the wringer. None come out the same. But if it wasn't hard, it'd be the lame silliness of this year's Star Wars film. I know, they're both "science fiction action movies", but the difference is night and day. This is a film about normal people doing normal people things, forced to do more and be more because they care. Sith was about bigger-than-life non-people being distracted from their big deeds and eventually destroyed by small, human things like love. Just think about the message there.
Then go see Serenity.
And, because Julia asked for a Firefly quote (and because this is the episode that was on Sci Fi just after I got home from the movie)...
ZOE: This is something the Captain has to do for himself.
MAL: No! No, it's not!
Posted by ghoul at 07:58 PM | Comments (0) | TrackBack
September 05, 2005
Chocolate = Death (kinda)
Nazis' Exploding Chocolate Plans
See? It's not just me and my silly allergies!
Okay... it is mostly me and my silly allergies....
(Thanks, Jeanne!)
Posted by ghoul at 12:07 PM | Comments (0) | TrackBack
August 24, 2005
Laugh Honorably!
(Seen at ***Dave's)
Posted by ghoul at 05:22 PM | Comments (0) | TrackBack
August 23, 2005
Upgrading
In the hopes that more up-to-date software will assist in preventing future blog self-destructions as we managed to repair a month ago, this blog has now been updated to MT3.2beta5. There have been some other, behind the scenes, updates as well.
Please report any oddities you may experience.
Posted by ghoul at 04:08 PM | Comments (2) | TrackBack
August 13, 2005
Off Toward Indy
I'm heading toward GenCon, with a planned stop to visit family along the way. All-told, this will be the longest vacation I've taken since moving to NH for my new job.
Oddly enough, being away from home may just cause more blog activity that usual, as I find free wireless to check in and, most likely, drop a note here as well. (And probably to do more than announce the milage bumps I expect on the Prius during this long, reasonably constant speed summer trip. Yes, I'm driving there and back, both because I actually like driving and because I wanted no significant space limitation on my GenCon game purchases!)
The weather for the first part of the drive, though, is starting rainy and unwelcoming... I sure hope that part doesn't last!
Update: Between initial posting and actually departure, all signs of rain have vanished. Good omen?
Posted by ghoul at 06:25 AM | Comments (0) | TrackBack
July 28, 2005
Dare I Hope?
Saw this news today.
Yeah, it's still very early.
And yeah, I'd much rather see a film based on Gates of Fire, which does a better job with the story. But if this offers any hope at all of something that looks better than The 300 Spartans, then it's worth having hope. And there's a whole lot of worse places to look than Miller's take on the story.
And it's certainly a story worth telling.
Posted by ghoul at 03:52 PM | Comments (0) | TrackBack
July 23, 2005
I'm Back!
Well, it's been a bit ugly, these last three weeks...
Somehow, the database lurking behind this site got itself all confused, rendering it impossible to update the site without it all crashing down around me. And, to make matters worse, the bug also prevented updating any backups or otherwise saving the site with one simple step.
Instead, the text of all entries and comments since the version update back at the end of April had to be cut out and a backup file created by hand. Meanwhile, the whole site needed to be torn down and rebuilt from the ground up. I did the former, Jeanne handled the later (thanks a ton, Jeanne! I could not have managed this alone!).
And now, at the end, it's all done.
What was lost? Well, I had a draft for a post I'd written about a new board game that's lost (I'll re-write it tonight or tomorrow), all comments since April are now simplistically coded (commenter name only, no URL, email, or typekey link), and exactly one comment was mostly lost.
All in all, minor damage.
Expect a return to at least my regular pattern of occasional posting. Whatever that means.
Posted by ghoul at 01:43 PM | Comments (1) | TrackBack
June 28, 2005
And For After Serenity
Just in case you thought this year's movies ended at the end of September, here's a little reminder of a small, personal sort of drama that's all too easy to overlook.
(Thanks to AICN)
Posted by ghoul at 10:15 AM | Comments (0) | TrackBack
May 20, 2005
Better Late than Never
(via the average-bear):
FIREFLY (FOX) - The Sci Fi Channel has landed the repeat rights to all 15 hours of the short-lived FOX series (and basis of the upcoming "Serenity" feature film). The network's July schedule lists the series as joining its Friday lineup on July 22 at 7:00/6:00c where it will precede original episodes of "Stargate SG-1", "Stargate Atlantis", and "Battlestar Galactica".
As I recall, Sci Fi passed on rescuing Firefly back in the day because they were trying to move away from, well, Sci Fi, and toward a schedule of cheaper reality shows (Scare Tactics) and the like. I suppose the success of "Battlestar Galactica" and the utter failure of shows like Scare Tactics has brought them to their senses. And it'll be great to have another way to seed people toward the greatness that is Serenity.
Posted by ghoul at 09:14 PM | Comments (0) | TrackBack
May 09, 2005
A Brief Diversion
A nice little 20 question multiple choice test.
Have fun!
Posted by ghoul at 02:21 PM | Comments (0) | TrackBack
May 04, 2005
Good News
Even if I don't manage to get into the theater tomorrow evening, this is some quality tide-me-over-until-September sort of news.
(Seen at ***Dave's)
Posted by ghoul at 07:53 PM | Comments (1) | TrackBack
April 30, 2005
Version Update
The Staircase is keeping up with the times in its usual kinda-just-behind-the-times fashion and jumping to MT 3.16.
Among other things that really aren't very obvious (not even to me, yet), this means comments will have to come though TypeKey. Sorry for the bother, but spammers don't take a blacklist, no-follow futility, and rapid deletion for the fairly obvious clue it is.
Anything seems weird, let me know! Not sure how quickly I'll manage to fix it, but it's best if I know.
Posted by ghoul at 05:46 PM | Comments (4) | TrackBack
April 28, 2005
Gimme That Old Time Religion
Or, for a title that works best when seen by Order of the Sticks fans, "WWTD"?
(via ***Dave)
Posted by ghoul at 03:11 PM | Comments (0) | TrackBack
April 26, 2005
Taking the Sky? Not Gonna Happen
Now it's just... hmm... counting... five months until we can see the whole thing!
Five... long... months...
[Added the next morning...]
Or, perhaps not...
Anyone else free next thursday?
And, in case you're reading this and don't get all the fuss (and just who are you?), get yourself caught up here...
"Firefly - The Complete Series"
Posted by ghoul at 04:05 PM | Comments (3) | TrackBack
April 11, 2005
Back
Tales of Woe (and Ambercon 2005) will be posted shortly.
For now, a webcomic link.
Posted by ghoul at 06:04 AM | Comments (1) | TrackBack
March 16, 2005
Signs of Spring
In the truest of all signs of spring, the birds are returning. In this case, Mariah and Kaver are back to their nestbox on the Kodak building.
But, in a sign that winter isn't quite done yet, my milage slipped to 44.7 this AM, at 37,385 on the odometer. That means around 40 mpg since the last change, so the trend of warming is bringing life back to the Prius's hybrid systems. Here's hoping the next report will be the restoration of 44.8!
Posted by ghoul at 02:27 PM | Comments (2) | TrackBack
March 13, 2005
A Few Comics Links
Collected from various sources over the last week and a half...
The Greatest Spider-Man Story Ever Told
Superman's Origin The Way It Wasn't
and, for those with broadband or a LOT of time to wait on the download...
Posted by ghoul at 08:55 PM | Comments (0) | TrackBack
Where I've Been
where you've been:
bold the states you've been to, underline the states you've lived in and italicize the state you're in now...
Alabama / Alaska / Arizona / Arkansas / California / Colorado / Connecticut / Delaware / Florida / Georgia / Hawaii / Idaho / Illinois / Indiana / Iowa / Kansas / Kentucky / Louisiana / Maine / Maryland / Massachusetts / Michigan / Minnesota / Mississippi / Missouri / Montana / Nebraska / Nevada / New Hampshire / New Jersey / New Mexico / New York / North Carolina / North Dakota / Ohio / Oklahoma / Oregon / Pennsylvania / Rhode Island / South Carolina / South Dakota / Tennessee / Texas / Utah / Vermont / Virginia / Washington / West Virginia / Wisconsin / Wyoming / Washington D.C /
(And, barring a change in plans, I'll be in Louisiana for a few days before the end of May.)
Go HERE to have a form generate the HTML for you.
Posted by ghoul at 01:55 PM | Comments (0) | TrackBack
February 02, 2005
It's Happened!
GrimJack - returning to Cynosure
Yes, I mentioned this before, but now it's not just a plan, it's actual real-life reality!
Of course, I have to wait until I next get to StillPoint to pick this up, and that'll be next weekend... But it'll be real then!
Posted by ghoul at 06:28 PM | Comments (0) | TrackBack
January 23, 2005
So Stop Trying
This blog now protected by the Movable Type 'nofollow' plugin (in addition to MT-Blacklist, which has been in use for some time).
So you don't get anything by spamming my comments, nor will your noxious leavings stay around for long. Read the title. Take it to heart.
Posted by ghoul at 06:54 PM | Comments (0) | TrackBack
January 16, 2005
Mostly Quiet
Life mostly goes on in the normal, quiet New England wintery way. Okay, it's been a fairly mild winter, but I planned for winter none-the-less, so I'm not doing much that doesn't involve staying in my nice, warm house and catching up on books, new RPG releases, and DVDs.
Maybe I'll post a review or two as time allows, but I'd expect mostly nothing here on the staircase for a while.
Posted by ghoul at 02:24 PM | Comments (0) | TrackBack
December 10, 2004
A Couple Trailers
Here's a couple new movie trailers worth giving a look...
Charlie and the Chocolate Factory (No, I don't think I'm allergic to this. Not one little bit.)
War of the Worlds (Okay, I'm no Cruise fan, but you can't go to wrong running a trailer to that bit of HG Wells text.)
Posted by ghoul at 05:01 PM | Comments (0) | TrackBack
December 06, 2004
No Tourbots!
Kinda, sorta, a little making up for the Firefly movie delay is this news.
I mean, I'd really love to see the last chapter of the GrimJim story (the series was canceled with just one or two issues to go in its current story) and maybe even progress to some of the future incarnations, but Cynosure and John Gaunt (particularly as rendered by Tim Truman) are welcome indeed.
But... still weeks away!
Thanks for the link, Julia!
Posted by ghoul at 08:19 AM | Comments (1) | TrackBack
November 28, 2004
Staircase Bicentennial
This is post number 201. However, since I've deleted a post (because it was created in error in the early days of the blog and I had nothing to create to replace it), this is the 200th post on the Staircase.
Okay, that's not too many. But it's still a milestone of sorts.
Posted by ghoul at 07:05 PM | Comments (0) | TrackBack
October 17, 2004
December 14th???
Making us wait nearly a whole month more than the last two years for our Extended Edition fix... it's really not fair at all!
Particularly not when it looks this good!
(Link from Slashdot)
Posted by ghoul at 12:27 PM | Comments (0) | TrackBack
October 08, 2004
Interesting...
Well, now, isn't this interesting?
(Can't recall just where I first saw this earlier this week, but Julia asked me to be sure to blog it so she could look it over.)
Posted by ghoul at 06:48 PM | Comments (0) | TrackBack
September 20, 2004
Just A Bit Too Pricey
Okay, it's a bit sick and twisted, but what fan of Great Movies wouldn't want one of these?
Okay, maybe one who takes their movies seriously, but that's certainly not me.
from Neil Gaiman
Posted by ghoul at 04:45 PM | Comments (0) | TrackBack
September 14, 2004
Frank Miller's Sin City pre-Trailer
Well, after a big mess yesterday trying to locate it again after watching it in the AM, here's the Frank Miller's Sin City Comic-Con Promo.
There've been many movies based on comics before, but few could inter-cut panels from the source to show off how perfectly they were replicated.
How long do I have to wait for this? April 2005 is too far away!
Posted by ghoul at 04:09 PM | Comments (2) | TrackBack
September 07, 2004
This Could Be Fun
We know he knows the characters (he's currently writing the comic), we know he can direct character-focused action (because we've seen Buffy, Angel, and Firefly)...
So why not this match?
If there's a straightforward way to improve on the already-excellent X-Men films, this is quite possibly it.
Posted by ghoul at 01:48 PM | Comments (3) | TrackBack
August 30, 2004
Return to the Staircase
I've been neglecting this blog for too long... time to start posting again.
This last weekend was my birthday, and this year my regular "whale watching trip" happened on the day. The weather was great, we happened upon another semi-sleeping finback, and a good time was had by all. We even seem to have avoided sunburn except in hints.
Prior to that, I've been dealing with the car issues detailed in the last posts before this one... This whole mess had a happy ending because the good folks at PriusOnline pointed out that all Prius come with free road hazard coverage, as compensation for the need for not-exactly-cheap tires. And, after some paperwork, I was reimbursed 100% for the replacement. The fender-bender mentioned here did no real damage at all.
Work issues have kept me grinding and made me look for pretty much anything to do that didn't involve looking at a computer screen once I was home. I hope I'm past that because, if FedEx tracking can be believed, I have my birthday present to me (a dual 2.5GHz Power Mac G5 with a 23" cinema flatscreen) that will be arriving tomorrow. I do tend to over-spend on me...
I've also been making slow but steady progress through my backlog of DVDs, anchored by watching pretty much all of The X-Files in fairly rapid succession. I'm not quite done yet (there's two seasons to go, most of which I've never seen before), but I'm well reminded why I liked this show when it was on. And that while its best is very good, it had some real stinkers as well, mostly when they tried to tie into recent headlines too much or went for laughs rather than scares. None of which is to say that Clyde Bruckman's Final Repose and Jose Chung's 'From Outer Space' are anything but gems, but most of the other funny episodes run out of steam with at least one act still to go. And rarely, if ever, does good seem to come of them letting the actors write or direct.
Posted by ghoul at 03:53 PM | Comments (1) | TrackBack
July 05, 2004
Holiday Weekend
I can't call it the most productive of weekends (too much time in cars or trains), but there was some good gaming, interesting conversation, and some of the best inspiration I could imagine for my currently-stalled bronze age RPG project imaginable (a full afternoon at the Metropolitan Museum in NYC, including all-too-brief time in the Classical and Egyptian sections). Absolutely nothing "July 4th" like, unless you include driving to the World Trade Center site, but that was just to drop friends off at the PATH station not to join the pilgrims to Ground Zero.
But tomorrow, it's back to work and the pressing (and undefined) product deadlines. Maybe I will find time to get something moving on the new game inspiration, though...
Posted by ghoul at 09:37 AM | Comments (1) | TrackBack
June 24, 2004
Serenity News
The official website is up. Go, sign up for the Browncoats, and keep up with the news as Firefly returns from the dead.
Keep flying!
Posted by ghoul at 08:51 PM | Comments (0) | TrackBack
June 01, 2004
Still Busy
A long weekend away from home was nice (though 10 hours of it was spent in my car on the there-and-back part, which isn't so great), but has done nothing to create any additional free time.
However, everyone should give this nice interview with/article about Alton Brown a look. As might be guessed from prior entries and/or his link on my blogroll, I'm a big Alton fan.
(Article found thanks to Slashdot.)
Posted by ghoul at 02:04 PM | Comments (0) | TrackBack
April 20, 2004
Sorta Kinda Moved
Well, the move from "www.matantisi.com/ghoul/staircase/" to "www.noneuclidianstaircase.com/staircase/" has begun. The old address no longer works and the new one is making it was way through the DNS network. Fun, fun!
Now I need to start posting more often to make this worth all worth it! Or perhaps just put up some other things at the site so there's a reason to be here.
Posted by ghoul at 08:38 AM | Comments (0) | TrackBack
April 12, 2004
Comments Fixed
Oops!
Somehow, I had entered a blank into my IP Ban list, and so everyone was forbidden to make comments.
I think it's fixed now, though.
(Thanks to Michael for letting me know about the problem, and sorry it took more than 24 hours to track down the cause!)
Posted by ghoul at 12:30 PM | Comments (0) | TrackBack
Changes at the Staircase
First, some new links added in the right-hand column...
The Masters' Council is a GameMasters' Workshop, where both the theory and practice of GMing is to be discussed. It's fairly new, but very promising.
BoardGameGeek had to be added, what with the scary number of games I now know I own thanks to their database.
AmberCon North now has a working link again, though there's not yet much information there about the 2004 con. Soon, I promise!
Now, on the more major news front, the Non-Euclidian Staircase will be changing its home on the web soon. I've recently registered the "noneuclidianstaircase.com" domain and will be moving there over the next week or so. So be ready to change links, OK? And wish me luck... I know absolutely as little about the technical side of the web as possible.
Posted by ghoul at 09:46 AM | Comments (0) | TrackBack
March 03, 2004
You Can't Take The Sky From Me
Or is there some better way to express my reaction to this news?
Posted by ghoul at 08:51 AM | Comments (2) | TrackBack
January 15, 2004
New Blogroll Links
R. Sean Borgstrom's Hitherby Dragons, which showcases regular samples of the creatively offbeat fiction also found in the RPG Nobilis, is well worth giving some time. Some of the pieces are quite astonishingly good.
Also recently added is Amadan's A Gathering of Fools. I met Amadan via the Compuserve RPGames forum back in the day, and he remains as opinionated and thoughtful as ever. We don't always agree (though we often do), but it's great to see him create a forum for himself. I just wish he pinged updates...
Alton Brown has promised to update his Rants and Raves page more often, and since leaping into the Mad Cow issue he's certainly kept his word.
Check 'em out when you have a moment.
Addendum: The Creative Guy has moved to Cabbages and Kings, which is now reflected in the Blogroll as well.
Posted by ghoul at 07:45 AM | Comments (2) | TrackBack
January 08, 2004
Ahh! Turny-button things!

Which Eddie Izzard line are you?
brought to you by Quizilla
And it's pretty much right, too.
(Thanks, Julia)
Posted by ghoul at 02:32 PM | Comments (0) | TrackBack
December 30, 2003
Before This, There Were Woodhenge and Strawhenge...
This might just've been used to allow a quick Eddie Izzard quote, but it's also a very interesting site, particularly for those of us who haven't yet managed to get anywhere near the real thing.
(Thanks got to ***Dave)
Posted by ghoul at 02:06 PM | Comments (0) | TrackBack
December 08, 2003
Not Yet Winter
Okay, I can sort of understand the desire to have a pretty, white snowcover for your birthday (not that I ever expect such with my nice August birthday)...
But don't you think Julia overdid it just a bit this year?
I know I had over an hour of digging just to be able to park my car after driving back from her birthday party (which was attended more by movie pirates than anyone else... but still fun, and for once there were too many meatballs). And it's not even really winter. I fear much more shoveling may lie in my near future.
Posted by ghoul at 10:08 AM | Comments (0) | TrackBack
Ia! Ia!
hehehehehe... This has to be seen to be believed.
Sometimes, I just love the internet.
(From ***Dave Does The Blog)
Posted by ghoul at 10:01 AM | Comments (1) | TrackBack
December 04, 2003
Home But Flooded
Thankfully not flooded in any literal sense (I am rather close to the Merrimack, but well above it), but there's a lot of work demanding my time, so blogging may be slight.
The trip home was great, excepting the terrible Boston traffic I had to make my way through on Tuesday. I only missed one tiny bit of TV recording (a single episode of Good Eats, which I'll be able to catch later) and the cats didn't destroy too much while I was out.
Posted by ghoul at 06:51 PM | Comments (0) | TrackBack
December 01, 2003
TurkeyCon 2003: The Final Chapter
New England managed a play after the D&D game ended (congrats to Grant for coming up with a great plot after tossing his original... I wasn't quite sure these characters were ready for serious extra-planar maneuvering, but excepting that Rilla and Gevrok both were quite thoroughly mangled by the hydra guarding the second piece of the puzzle, it went well). The board game proved just as subtle as I'd expected, with its rather simple rules covering potentially very cutthroat play. We started off fairly nice to one another, which let the game go quickly at first, but didn't last. Oh, and I was completely crushed, mostly in the last turn when I lacked the money to bid high enough to take even a single point. But still, a very nice game and well worth a re-play.
A few zips through Apples to Apples ended the day, after Julia got her Alias fix (I'm still waiting to see season 2 on DVD before I watch any season 3) and we all watched Teen Titans (and had a brief panic looking for a misplaced Draconomicon).
Then it is to bed, for there is still the long drive back.
Posted by ghoul at 06:33 AM | Comments (0) | TrackBack
November 30, 2003
TurkeyCon 2003: The Saga Continues
Quick trip to snag a few more post-T'day bargains (for me, just a few DVDs and a very low cost stick blender) with nowhere near the trauma of yesterday.
We played a bit more Flea Circus (ohh! I won both games!), then all relaxed as we let Grant work on a D&D scenario.
Dinner at the local chinese buffet, then it was time to see what Grant had created for us. Gevrok got a chance to show off his divinely provided strength by wrestling a Red Slaad to immobility. Two more steps in the quest remain to be completed, and we have a boardgame or three we want to fit into the day as well (New England, Apples to Apples, and Mare Nostrum). Then, sadly, we must pack and prepare for the drive home on Monday.
Posted by ghoul at 08:38 AM | Comments (0) | TrackBack
November 29, 2003
Return of the Bride of TurkeyCon 2003
Fun continued. More guests arrived, and so larger games were brought out, and PitchCar was again played, with 7 players to crowd the field. Lou is quite good at this game, and I need to learn to stop trying to be fancy and just take the straightforward shot when it's available.
Warcraft didn't quite make the grade... Not a bad game, but the bits are insufficiently evocative of the source and play needs to go on too long past the point where the eventual winner is obvious. Some rather odd things happened to all but collapse the Human/Elf alliance and let the Orc/Undead side pretty much dominate the board. A few house rules (lowering the VP requirement and/or making home-region resources more durable, perhaps by requiring them to deplete 4 times before emptying rather than 2 or even making them immune to depletion, as is done in several scenarios) would probably patch things a bit, as would an expansion set that further differentiates the 4 armies. Also, while the icons used on all play pieces and cards are nicely evocative of the Warcraft look, they aren't always clear and are pretty much never intuitive. A half-dozen words to summarize the rules effects would prevent constant references to the back page of the rulebook.
Puerto Rico, though, was every bit as good to play as it looked on paper. All players are constantly involved, and player choice determines the order of phases, so one part of the game is trying to manipulate the situation so someone else will select the phase you need. Multiple strategies can work (and limited copies of each building force players to adopt unique strategies anyway). There's a lot to learn before you start, but it's mostly a bunch of fairly simple individual rules and so not too overwhelming (and the rules cues on the player mats are excellent). It won't appeal to non-gamers much at all due to its very mechanical abstractions, but it's replay value is fantastic for those who love games.
We also managed some time to make the damn fool mistake of going shopping on "Black Friday". This was available at a 20% discount, and I really did want the old-school Zelda games, so made a deal to split the price with Lou and Julia, who didn't already own a GameCube. What we failed to account for is just how frightening a Wal*Mart can be at 7 AM the day after Thanksgiving.
Also, Julia finished Paladin of Souls, so discussing it is now allowed. I suspect that may take up a bit of the drive back on Monday.
Today, there are more games on tap, including (I hope) this year's Games 100 top choice, New England.
Posted by ghoul at 07:55 AM | Comments (0) | TrackBack
November 28, 2003
And Yet More From TurkeyCon 2003
Much PitchCar was played before the table had to be cleared for the big feast. Amazing bank shots were made (pulled me off a slip from 6th place to a 3rd place finish around a crowded final turn!), much fun was had.
We still have a list of 5 games to try to get to, but the young'n's have insisted more PitchCar as well. And some D&D as well. So we'll see how time goes.
Dinner was as it always is, yummy and yummy again.
Then we watched The Two Towers: Special Edition. Oh, yeah, Farimir comes across so much better with all his scenes back. And Denethor is now quite established as deserving all that falls on his head in the next film. But, as much as I like the extra scenes, I do pretty much agree with the editorial choices made in the theatrical release. Still, I'm looking forward to Trilogy Day in just a bit...
Posted by ghoul at 12:00 PM | Comments (0) | TrackBack
November 27, 2003
More From TurkeyCon 2003
No game store visit today, but we broke out and played a couple new titles that have been lurking high on my lists for a while.
Balloon Cup proved to be surprisingly strong and strategic for as simple a game as it is. Players place numbered cards, trying to create the highest or lowest sum in various groups. But you can place on either side of the table (yours or your opponent's), so things can shift fairly quickly and sabotage is frequently the order of the day. I was able to barely squeeze out both games we played, though in the second it required quite a bit of late-game card luck. I suspect this one will get pulled out again, as it's very quick to play (less than 30 minutes) and easy to teach. Certainly a winner for two-player fun! (We did not encounter the "rules flaw" mentioned in the comments at FunAgain, but I can see the value of the patch and will remember it in the future.)
We pulled out some white glue and tacked down the railings on PitchCar at last! The adults among us were edging toward a well fed comatose state when we returned from Ruth's Chris (mmmmm.... steak!), but Lou and I tried a few turns around the track, and it's all set up for tomorrow. This is a very interesting mix of F1 racing and carooms, wooden discs are finger-flicked around the track, trying to ricochet around the other cars and use the rails to maximize their speed.
Also, time was found to punch out and sandwich-bag the bits from several games, getting us prepared for later in the week. We also made a list, so we'll be more likely to not forget something important. Of course, the kids want to keep playing Flea Circus, and as a Knizia junkie, I'm hard-pressed to say "no".
Posted by ghoul at 08:09 AM | Comments (0) | TrackBack
November 26, 2003
Gaming Stores of TurkeyCon 2003 (Day Two)
A simpler day for Game Store trip two. We got a late start and had a time limit, so we just hit the new store near the house.
And I found the Warcraft board game! That and Puerto Rico are currently high on the "play me!" stack, once we shift to a more serious mood.
Until then, sillier games dominated. We played some of Knizia's Flea Circus (a game of repeated "steal points from the other guys" fun), then our traditional Knizia's Formula Motor Racing. Much fun was had, and much silliness occurred, particularly when Lou, who loves FMR but never, ever wins, finished with the maximum 16 points after the first race. He didn't know how to react.
Posted by ghoul at 08:35 AM | Comments (0) | TrackBack
November 25, 2003
Gaming Stores of TurkeyCon 2003 (Day One)
Raleigh, NC is home to several excellent gaming stores, and we've made our first trek out, hitting two of them. Of course, such trips are a weakness of mine...
Yesterday, I picked up the following:
From Discount Racks: Starchildren Velvet Generation (a glam rock inspired SF RPG); a very nice reference book on Armies of the Macedonian and Punic Wars; and Sketch (an RPG based on doodles and sketches drawn by the players).
New RPG Material: Redhurst Academy of Magic Student Handbook (a clearly Harry Potter inspired d20 setting, with very high production values and, so a quick reading, excellent content) and the Heroquest Hero's Book (a player's guide to the HQ rules).
Board and Card Games: Dwarven Dig (dwarves mining for treasure and hoping to avoid the worst dangers of such activities); Senjutsu (a samurai-theamed Stratego-like game, but with the added idea of equipment for each piece, so it can be strongly customized); The Penguin Ultimatum (card game of creating entertainment for the Emperor Penguin); Torches and Pitchforks (cardgame of leading the townsfolk to eliminate the monsters terrorizing them); Zombies! 3.5 (expansion event cards for the Zombies! tile game); and a few D&D Miniatures (got a Dire Boar, which was one of my still-missing rares).
All-in-all, a good day. And we're going to another store or two today. I'm still looking to find the Warcraft board game...
Posted by ghoul at 07:52 AM | Comments (0) | TrackBack
November 15, 2003
It Tastes Like What?
No, I'm sorry, Thanksgiving may nearly be upon us, but this is just plain wrong.
Posted by ghoul at 06:44 PM | Comments (1) | TrackBack
November 01, 2003
Just What Is He Up To?
More silence here at the Staircase of late...
Mostly, I've been enjoying the very nice New England autumn, which I fear will turn nasty very soon. Of course, today it's supposed to be in the seventies, so I'll probably head out for a while to enjoy it. Soon, all this color will be sticks and snow.
Work's been... well, work. I have a big new product rolling out Monday, and the last couple of weeks have been full of people wanting early sample calculations. So far, the results have been quite well received, and I may well have another big hit to my credit.
Meanwhile, I've been making my way through a huge stockpile of DVDs and books, plus a few new games. I'll try to get some reviews together when I scrape up some moments.
Also, I've returned to work on my HeroQuest-based original fantasy world (mentioned back here), updating it to the new rules edition where needed, polishing up some rough spots, with an eye toward perhaps starting some play with it (likely on Dreamlyrics) early in 2004.
So... that's what I'm doing rather than typing blog entries.
Posted by ghoul at 09:54 AM | Comments (1) | TrackBack
October 21, 2003
No, I Don't Believe It Either
Ahhh! I'm burning with goodness again!
(Thanks to ***Dave for the link)
Posted by ghoul at 08:25 AM | Comments (0) | TrackBack
October 16, 2003
Maybe We're Crazy, But We're Not Alone
To those who think going to the big Lord of the Rings complete trilogy screening on 12/16 is mad...
Well, there appear to be lots of mad people around.
Posted by ghoul at 10:29 AM | Comments (5) | TrackBack
October 03, 2003
Well, Yeah... I'm In!
The Lord of the Rings Trilogy Screenings
And more than one are close enough... I think I'll be joining Julia in RI...
Posted by ghoul at 03:12 PM | Comments (0) | TrackBack
September 29, 2003
No, Not Dead
No, to those who have asked, I'm not dead, nor even seriously overloaded (though I was busy with AmberCon North for a bit there)...
Instead, I was just trapped with MT not wanting to let me log in until we fixed its links to sendmail, which it had somehow lost track of.
It needed sendmail because I'd forgotten my password and tried to reset it (rather than just waiting until I got home to use Kung-Log, which knows my password). The reset function set my password to a random string of letters, then tried to mail them to me... which failed because it could not find sendmail where it was looking.
Which meant my password was changed and I had no way to find out what it was changed to, at least not until Jeanne had enough time to direct the system to where its copy of sendmail resided, which she did tonight.
Which is all rather convoluted and nothing you really needed to know... Here's what's important.
All is well now and I should be back to regular posting soon.
The irony of all this happening just after I added a silly cartoon icon and the slogan "THE DEAD BLOG!" to the lower corner of the page does not escape me... It was supposed to be a mock cry of alarm, not an assessment of the state of my blog.
Posted by ghoul at 06:17 PM | Comments (4) | TrackBack
August 16, 2003
Whale Watch Day
Despite this (thanks, ***Dave!), today is Whale Watch Day (aka WhaleCon). Four friends and I are off to Rye Harbor, NH, and the Big Blue Boat to see if we can spot any (hopefully non-flatulent) aquatic mammals.
Back tomorrow!
Posted by ghoul at 06:32 AM | Comments (1) | TrackBack
August 10, 2003
Temporarily Lost...
Neverwinter Nights for Mac finally came out... And so, you may well find I have vanished for a while.
And, to make matters worse (or is that better?), The Lord of Castle Black arrived in the same box, so when I'm not at the keyboard, I have other things to distract me.
But I'll be back.
Eventually.
Posted by ghoul at 01:36 PM | Comments (0) | TrackBack
May 27, 2003
Another Reason to Hate Actuarial Exams
Isn't this always the way...
Tour Dates for Eddie Izzard's 2003 US/Canada Tour
Which puts him in Boston exactly one week before my exam (which is 10/30).
Oh, I'll take the break from exam prep. But I almost certainly shouldn't.
(from SFAD)
Follow-up: Okay, reason be damned... I've got tickets to the last night in NYC (with Jeanne) and the last night in Boston (with Julia and Lou). It's Eddie! It'll be worth it!
Posted by ghoul at 01:31 PM | Comments (0) | TrackBack
May 26, 2003
What's In A Name?
Okay... about this blog's name.
Four years ago, I bought a house here in Concord, NH. It's an older house, though not so much so by local standards... built in 1920. Somewhen in its history, an owner decided they didn't like the original staircase upstairs (which was narrow and steep... I know because I've been in another house locally that has the same floorplan and is unmodified). And so the original staircase became a bookcase (on the ground floor) and a closet (upstairs) and a new staircase was built on the opposite side of the house.
This staircase twists around in an uncomfortable way, no two stairs are exactly the same size (as I found when I tried to put carpet bits on them to provide traction lest I trip over cats and break my fool neck), the pitch is inconsistent, the wall they run along is at an oblique angle to the side of the house (rather than the familiar and comfortable 90 degrees), the roof above the stairs has a different slope than the stairs do, and, in general, it looks dangerous and unstable. In fact, they're quite soundly built, just not aesthetically designed at all, unless the chosen aesthetic was "clumsy" or "ugly".
The first few times Julia and Lou visited, they demurred climbing the odd, twisty-looking stairs, deeming them "too weird" to possibly be used. Jeanne was less cautious her first visit, but then the computer was upstairs and she had things she needed to attend to using it. Or, at least, she did brave them after saying for the first two days that they made her feel queazy... but she did have a touch of the flu at the time. And, as Lovecraft fans, roleplayers, and serial exaggerators, the clunky architecture quickly mutated into something eldritch and strange, and became known as...
Well, you read the blog's title.
Posted by ghoul at 11:37 AM | Comments (3) | TrackBack
May 25, 2003
Okay, So It's Here
Well, this is not exactly earth-shattering after all the build up, is it?
But it's here (thanks, Jeanne!). Now the job is to make it worth looking at and reading, which will take work on my end.
But that has to wait until after the Good Eats marathon. I have priorities, after all.
Posted by ghoul at 03:49 PM | Comments (5) | TrackBack